Our Client Engagement Process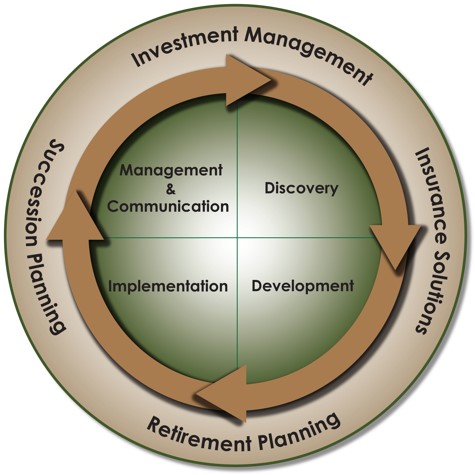 Getting to Know You
The more we know about you, the better your wealth management plan will be. Our initial meeting is the first opportunity to begin the listening process that we hold sacred. It is our firm belief that a relationship based on listening to our clients will lead to success. It is the best way for us to clearly understand your goals and objectives and act accordingly.
Developing a Customized Plan
We confirm all the information you share to make sure it is accurate and our assumptions are well grounded. Given that each client has a unique combination of objectives, resources and constraints, we establish a customized plan that documents your long-term goals and serves as a blueprint for disciplined decision-making over time.
Implementing the Plan
Only when we are certain that we have understood all of your requirements and that you are comfortable with our recommendations and strategy do we begin to implement your personalized wealth plan. We rely on a collaborative and transparent process that gives you a clear understanding of what we are doing, where we are going, and how we plan to get there.
Proactive Management and Continuous Communication
We meet with our clients in person to conduct complete wealth management reviews. We also send out regular blog posts on timely and informative wealth management topics. We encourage our clients to contact us if they have questions or if they feel there have been changes in their lives that may require a review of their wealth management plan.