You are here

Commitment to Safeguarding Your Wealth
Commitment to Safeguarding Your Wealth
At Foundation Private Wealth Management our priority is to ensure the security of the assets entrusted to us. We are proud of the affiliate network we have developed for our clients.

FPWM Securities
FPWM Securities is the organization that licensed IIROC advisors at Foundation Private Wealth Management work through to deliver a high level of service. Focusing on client goals through FPWM Securities, we implement the investment side of the planning strategies that have been identified by each and every client. FPWM Securities and its advisors are licensed through Aligned Capital Partners, an IIROC member dealer.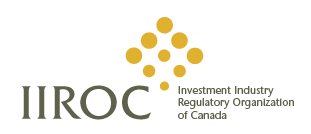 Investment Industry Regulatory Organization of Canada (IIROC)
IIROC carries out its regulatory responsibilities through setting and enforcing rules regarding the proficiency, business and financial conduct of dealer firms and their registered employees and through setting and enforcing market integrity rules regarding trading activity on Canadian equity marketplaces. To fulfill our mandate as a national self-regulatory organization, we must act with integrity, transparency and fairness. http://www.iiroc.ca
Aligned Capital Partners
Aligned Capital Partners was created specifically with the independent financial planner in mind. Our firm is built on the foundation of unmatched industry experience, innovation, and "out of the box" style solutions designed solely for the benefit of the independent thinking, client-centric, and professional advisor. Aligned Capital Partners Inc. as our licensing dealer monitors all investments transactions and completes regular audits to ensure the highest standards are maintained. http://www.alignedcapitalpartners.com
NBIN Inc.
National Bank Independent Network (NBIN) is a division of NBF Inc., which is an indirect, wholly owned subsidiary of National Bank of Canada.
National Bank of Canada is a federally chartered Schedule A bank and public company listed on the TSX.
NBF Inc. is incorporated under the laws of Canada with its head office in Toronto, Ontario.
NBF Inc. is a member of, and regulated by, the Investment Industry Regulatory Organization of Canada (IIROC), the national self-regulatory organization that oversees all investment dealers and trading activity on debt and equity marketplaces in Canada.
ABOUT NATIONAL BANK OF CANADA
Together with its subsidiaries, National Bank of Canada forms one of the country's leading financial groups.
National Bank of Canada has been providing financial services to individuals, corporations and governments since 1859, making it one of Canada's oldest financial institutions.
It has consistently maintained solid financial results and a strong, steady performance, and its securities are listed on the Toronto Stock Exchange (TSX: NA).
It has over 20,000 employees, and was recognized as one of Canada's 50 Best Employers in 2015.
National Bank of Canada is an ambitious, well-rounded and forward-looking Canadian corporation.
https://www.nbin.ca/repositories/publicsite/about.html

IDC Worldsource Insurance Network Inc.
IDC Worldsource Insurance Network Inc. (IDCWIN) is dedicated to setting the benchmark for service excellence.
We are one of Canada's largest life insurance managing general agencies, with strategically located offices across the country. Our talented national team offers advisors a diverse network of professionals who have earned a solid reputation as industry leaders.
By understanding that industry standards continue to evolve, we are always developing tailored programs and services to meet our advisors' needs while enhancing their ability to recognize current and prospective growth opportunities.
IDCWIN is a company with a sound and stable history; from our firm beginnings in Guardian Capital Group Limited in 1962, we have grown to serve over 2,000 insurance advisors, who sell products from all major life insurers and have over $1.5 billion in segregated fund assets under administration. https://www.idcwin.ca