You are here

Covid Bounce Back Plan
Covid Bounce Back Plan
Submitted by Foundation Private Wealth Management on March 30th, 2021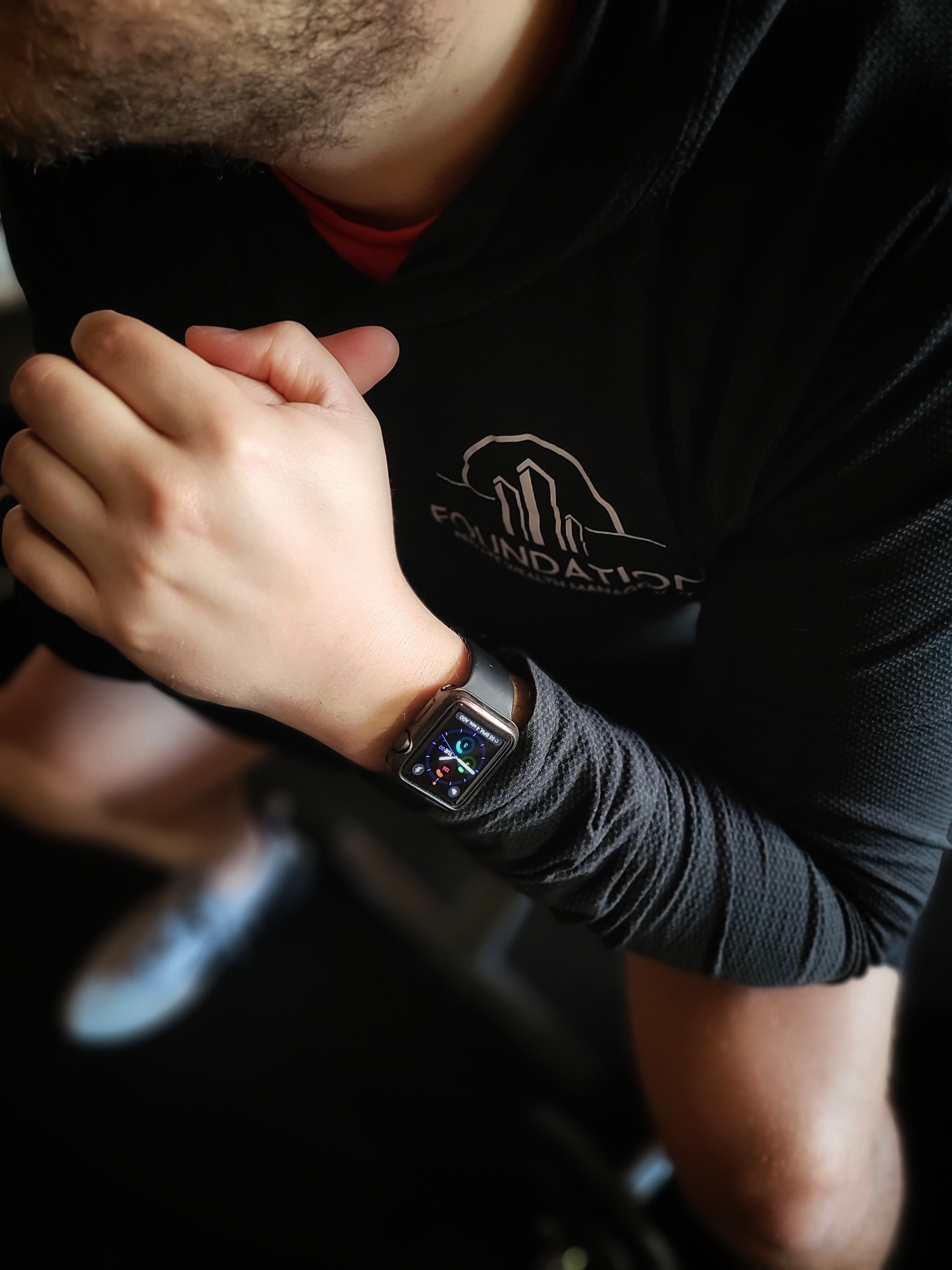 As we inch our way out of the pandemic (we may not be there yet, but I think we can see the light at the end of the tunnel, right?), I think I've got the perfect way to kick the Covid-19 and get back to being your best you for anyone with debt or family that they want to leave something for if they were to pass on. Sounds crazy that all of this can come from a life insurance product, but here me out...
Manulife has a term life insurance product called Vitality that will help get you back to all the things you loved doing pre-Covid (once local regulations allow), while protecting you and your loved ones if the unthinkable were to happen, all at some of the most affordable rates for standard rated policies or better. Check out some of these benefits to owning a Vitality Policy:
1. Apple Watch Series 6 at a discounted rate. Been meaning to get a fitness tracker that does it all to help with your daily motivation? The Vitality program offers you the Apple Watch Series 6, financed over 24 months, but Vitality will make the payments for you if you stay active every month! Just log your 10,000 steps, gym visit, or 30 minute workout to accumulate points everyday and if you earn enough points on a monthly basis, they'll make the payment for you. All of these rates are prescribed in the program and are easy to follow along.
2. Gym discount. Looking to get back into the gym after staying away through Covid? The Vitality program provides a 55% discount on the regular rate to GoodLife Fitness, a great all-around gym with over 300 locations in Canada. Keep in mind, these gym visits can go towards paying off that Apple Watch too!
3. Looking to travel again? You can get up to 50% off a two-night stay at any hotel booked through Hotels.com. Pre-Covid, my wife and I spent two nights at a 5-star hotel and saved $600 over the two nights! Depending on your policy, that pays for the insurance coverage in a year!
4. Amazon gift cards. As you can probably already tell, a lot of the Vitality program is about accumulating points in their system. As you accumulate the points, you increase your status from Bronze to Silver to Gold to Platinum. Every time you go up a status, you're rewarded with Amazon gift cards starting at $15 for getting to Silver and $50 at Platinum. Again, more money in your pocket, just for protecting your family and living a healthy lifestyle!
5. Goal setting, tracking, and rewards. Through the app, you can set goals for everything - eating more vegetables, taking time to meditate, quitting smoking, whatever! - and as you check in on your goals, you are rewarded with points in the program.
6. Education. The Vitality website offers modules on a huge variety of topics that you can learn about at your own pace, take a little quiz at the end, and get rewarded with program points. It's a great way to learn more about health issues you might be experiencing, healthy lifestyle habits, etc. Obviously it doesn't replace your family doctor's expertise, but it's helpful stuff nonetheless.
Lastly, and I'm speaking to this from my own personal experience as a Vitality member (yes, I've got my own personal insurance through Manulife and I've used Vitality for over five+ years now), the actual best part of the program for me was the feeling I have of knowing myself more and taking control my health by participating in the program. Every year you are offered the opportunity to take a series of diagnostic tests that check your vitals, your cholesterol, blood sugar, liver and pancreas function (all done by taking a couple of vials of blood) and you can track these over time so you can see how your lifestyle is impacting these numbers.
I personally found it to be really liberating to know all this stuff about myself and seeing it tracked over time was amazing for keeping me accountable to what I need to do in order to stay in line with where I need to be health-wise.
Oh, and to be clear, Vitality doesn't share this info with Manulife as a way of altering your insurance premiums or anything like that. Your insurance contract is separate from your health results. Your premiums can be lowered by achieving Gold or Platinum status (Silver keeps them the same, Bronze increases them slightly), but the annual health checks do not impact your insurance at all.
If you've made it this far, I think you can appreciate that I'm passionate about the Vitality program and I think it's a perfect insurance product because you're not only doing something you should be doing anyway - protecting your loved ones with life insurance - but you're getting just as much, if not more, value out of it along the way.
So... who is this program for? Relatively healthy individuals who are a fit for term insurance, who are living or want to live an active lifestyle, and are willing to use the Vitality app and/or website for a few minutes/week to take advantage of all the benefits it has to offer.
If you have any questions at all, please contact me or Mark anytime, as both of us are Vitality members and have been using the program for about the same amount of time. We both really enjoy the program and would absolutely love to talk to you more about it.

To good health!
Brett