You are here

Mark's Monday Musings- Separation
Mark's Monday Musings- Separation
Submitted by Foundation Private Wealth Management on June 24th, 2019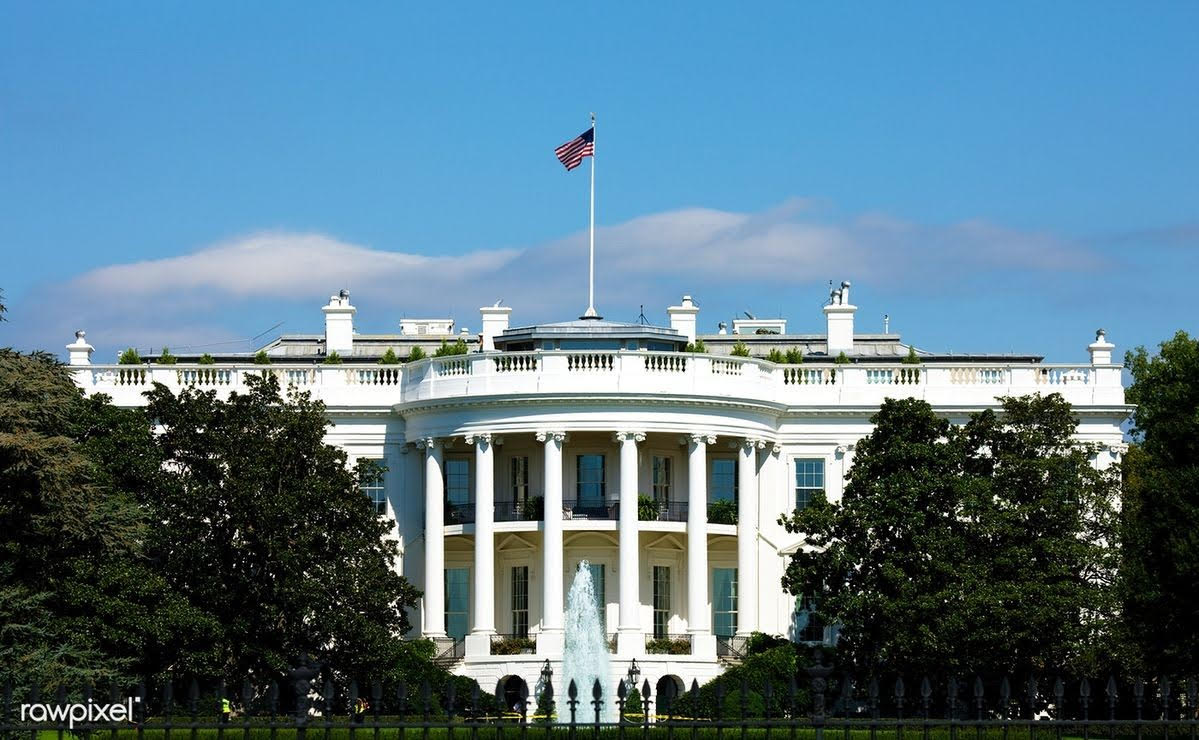 Separation
Separation of fiscal policy and monetary policy is an important tenant of a modern, capitalist democracy. It serves to separate the whims of the political establishment from monetary decisions on money supply and the much-discussed central bank rates. Over the last year we have seen one ugly situation where the Turkish Prime Minister exerted a great deal of pressure on their central bank to not raise rate in the face of escalating inflation to maintain economic growth. At the time of his re-election, in a CBS MarketWatch article it was said, "In Erdogan's new term, he will have extended powers granted in a parliamentary referendum, and market participants wonder whether the days of an independent CBRT are numbered"[i] .
Turkey overall is a fairly small economy and does not have a great impact in the broader global economy, but this uncertainty did have an impact on emerging economies in 2018 and was partly the reason for their sell off last year.
The United States on the other hand not only has a major impact on the broader global economy, but the Federal Reserve (US Central Bank) decisions have a major impact. This impact not only on the U.S. but many economies globally that peg their currency to the USD or indirectly through foreign trade and other activities. For this reason, it is very important the U.S. Central Bank remain independent from the political theatre and maintain their goal of financial stability in the economy.
Under President Trump, this independence has come under attack but date the Central Bank Governor Jerome Powell has maintained the course and not succumbed to the pressure of the President to cut rates in an aim to stimulate growth. Take, for example, one of President Trumps latest tweets: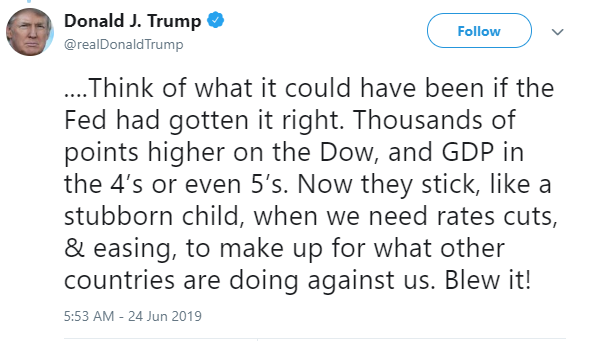 Despite all this, U.S. growth is under pressure and, according the Federal Reserve announcement last week, they expect growth to slow down and inflation to cool given a number of issues they're facing. With monetary policy in hand, further rates cuts are expected by many economists in the U.S. by the year's end.[ii]