You are here

Mark's Musings: Endgame
Mark's Musings: Endgame
Submitted by Foundation Private Wealth Management on August 13th, 2019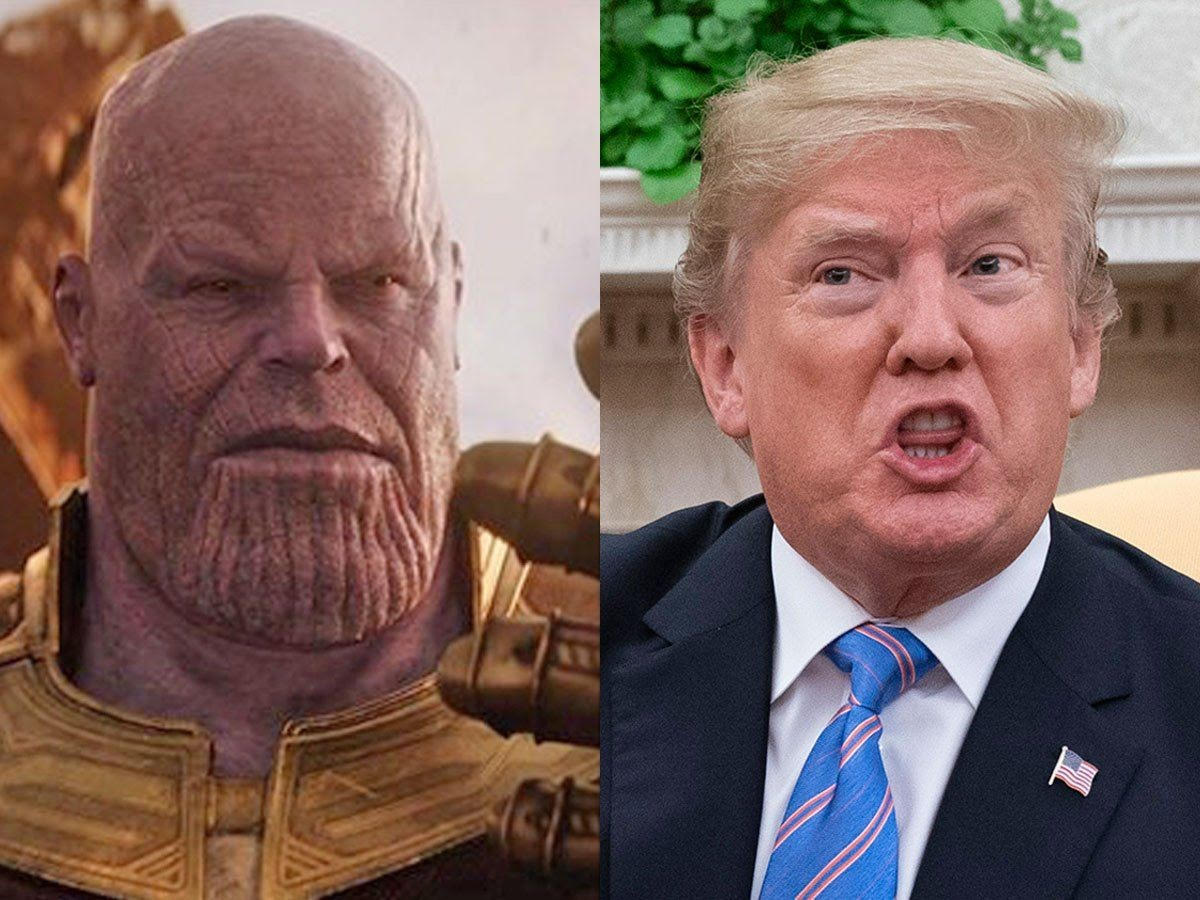 Endgame
Spoiler alert, this has nothing to do with the "Avengers End Game", which is now the highest grossing film in history, recently surpassing Avatar. Both franchises are now Disney properties and I may have more to write on this in the future.
For now, in a similar ilk, I wanted to consider a hypothetical scenario to posit Donald Trump's "End Game" as it relates to the current trade war. It is obvious by now that that Donald Trump threatens to impose tariffs to get what he wants, not only for trade deals, but also to achieve foreign policy objectives. Take, for example, the following two tweets: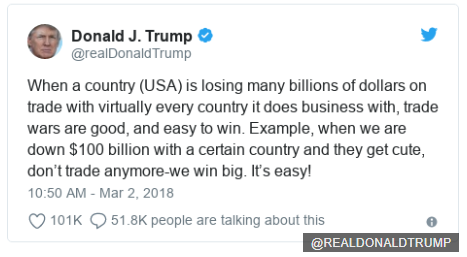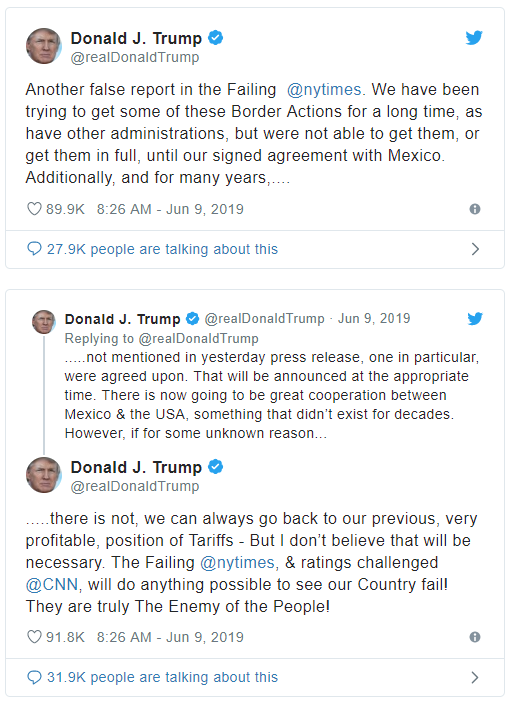 In this line of thinking, I blogged about Donald Trump's pressure on the Federal Reserve to reduce rates to stimulate the economy. Fed Chairman Jerome Powell, on numerous occasions, has extolled the independence of the Federal Reserve to the chagrin Of Donald Trump. Furthermore, he has stated that further trade disputes would be responded to. Take, for example, his comments on June 4th 2019 "that the Federal Reserve is prepared to respond to the Trump administration's trade conflicts to protect the U.S. economy, signalling that the Fed will cut interest rates if necessary."[i]
Based on the above logic could the "End Game", or at least part of it, be to force the Federal Reserve into a position where they decrease rates like Donald Trump wants? If so, he is playing a serious game of chicken with a ever-increasing superpower in China to achieve policy objectives domestically.